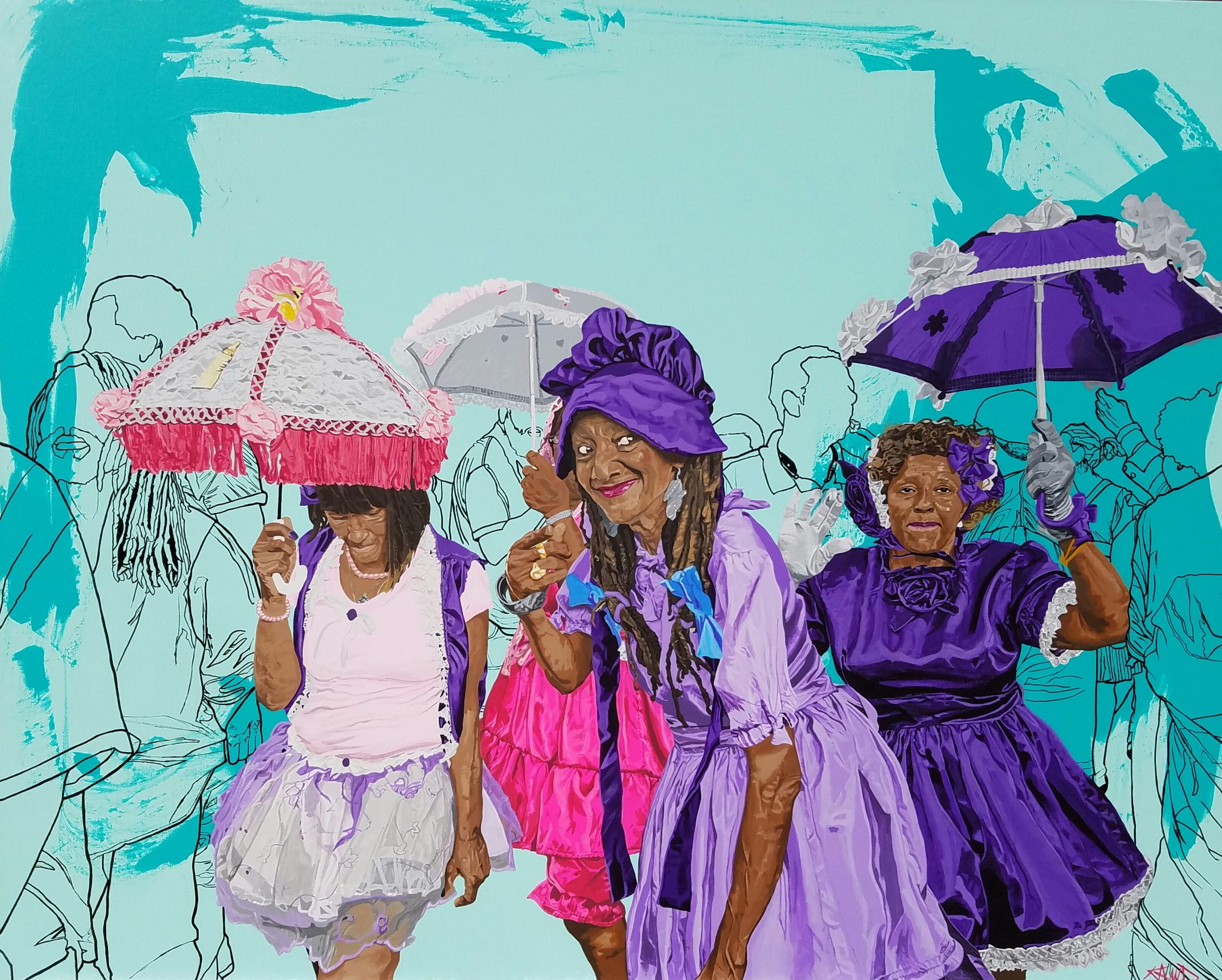 Contemporary Conversations: Louisiana Contemporary Artist Panel
/// September 16, 2017 @ 3:00 pm - 5:00 pm
The Ogden Museum is pleased to host selected artists from this year's Louisiana Contemporary Presented by The Helis Foundation, including David Gamble, James Flynn, L. Kasimu Harris, and Kristen Downing, on a panel moderated by Ogden Museum Executive Director, William Pittman Andrews. Artists will discuss their various art practices and processes, what it means to be an artist working and reacting to contemporary issues, and specifically what it means to be a contemporary artist in Louisiana.
Entrance to the panel is included with admission, $13.50 general admission, free for members.
There will be wine and beer for purchase during the panel. Prior to the panel at 2pm, is our regularly scheduled docent tour of the galleries.
image credit: Kristen Downing, Baby Dolls, 2017, Acrylic and Paint Marker on Canvas, 48 x 60 inches
More About the Exhibition