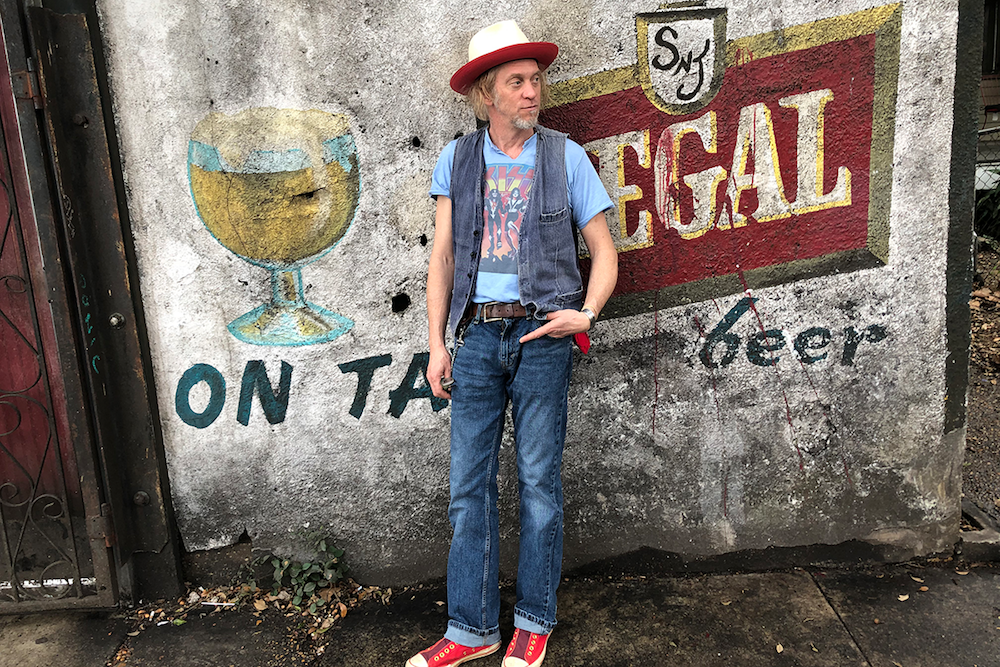 Jimbo Mathus
at Ogden After Hours
/// May 2, 2019 @ 6:00 pm - 8:00 pm
Event Navigation
Jimbo Mathus has blazed a singular path as a singer, songwriter, guitarist, producer and shaman for 40 years, recording and releasing more than 300 songs that are a testament to his hoodoo craftsmanship and to the sounds, sights and spirits of his inspirations in the deep South. His new album, Incinerator, which debuts on April 5 via Mississippi's Big Legal Mess Records, is the epitome of that art — an incendiary reflection of his world in music.
Mathus describes the 11 songs on Incinerator as "a huge tapestry of my experiences, hard work and dedication to living a creative life. I really took stock of what I do and why I do it … why I weave stories and dreams and visions I have into songs. And I tried to squeeze every bit of meaning out of every note and every word I wrote and recorded. It's impossible to separate this album from me. This is who I am."
Incinerator was recorded in a burst of inspiration, with all but overdubs cut in just two days in Water Valley, Mississippi's Dial Back Sound. Surprisingly, Mathus, who has produced dozens of albums, decided to hand the controls to Bronson Tew and Drive-By Truckers bassist Matt Patton, who co-own Dial Back, and opted to play piano instead of his trademark guitar.
"I wanted to get to the soul of these songs, without distractions," says Mathus. "So, I decided to play piano and record my singing live in the studio. It's instinctual for me to plug in an electric guitar and rock. But I was seeking the kind of perfection you find in Romantic poetry. I wanted to hear the lyrics surrounded by space, and then add colors after I considered what was needed."
The results are full of warmth and heart, with Mathus' dusty Magnolia State-breeze of a voice at the fore. The opening track "You Are Like a Song" was one of the first written, and sets the tone for Incinerator. The tune has a bedrock of acoustic instruments and a harmonizing eight-voice chorus that, paired with Mathus' rural landscape imagery and recollections of love and loss, make it seem like an undiscovered gem from the Band.
Purchase Tickets
Related Events