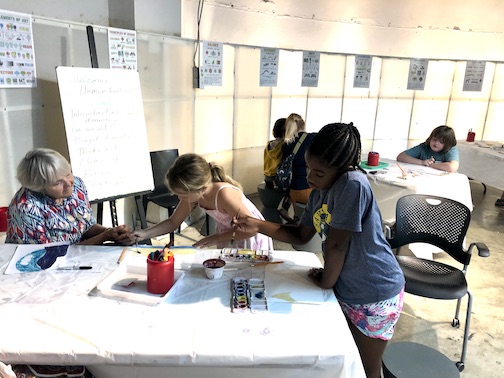 Homeschool Studi-O
/// October 10 @ 1:00 pm - 3:00 pm
Event Navigation
Homeschoolers are invited to Ogden Museum of Southern Art for a series of art experiences designed specifically for Homeschool students. Join art educator Mikhayla Harrell for an interactive tour and art activity exploring Southern art, artists and art-making.
This fall we will focus on artworks that highlight the elements of art. A new theme and materials will be investigated each class – sculpture, painting, drawing, printmaking and so much more!
Fall class dates:
September 19
September 26
October 10
October 24
November 7
November 21
December 5
Classes are offered on select Tuesdays, from 1-3 p.m.
$30 per class, per student
Price includes museum admission, tour, art activity, plus one free admission for an adult chaperone.
Minimum of 6 students required for each class.
Pre-registration required.
Register for Sept. 19
Register for Sept. 26
Register for Oct. 10
Register for Oct. 24
Register for Nov. 7
Register for Nov. 21
Register for Dec. 5
Related Events