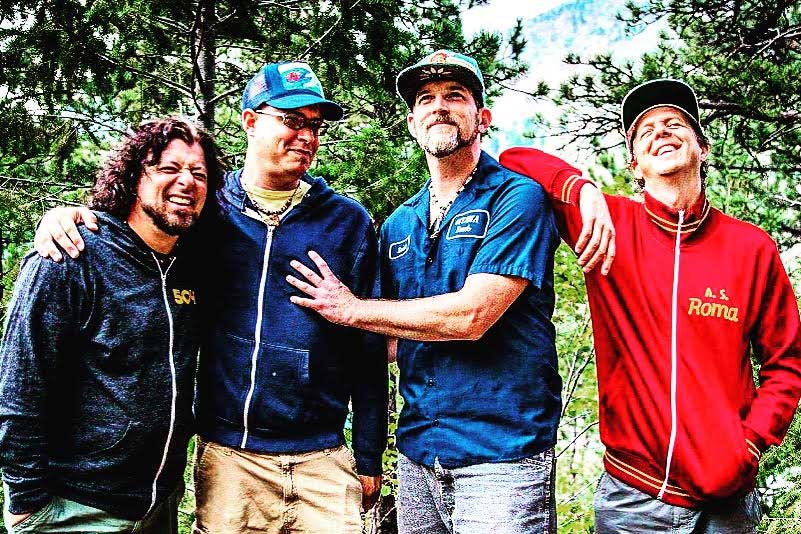 Green Buddha
at Ogden After Hours
/// December 27, 2018 @ 6:00 pm - 8:00 pm
Event Navigation
Grooves in the service of songs, Green Buddha is that and more. Original Colorado music spawned from funk, reggae and soul, to ska and dub. The result is a brew of psychedelia with melodies and hooks galore. The best bands are formed by chemistry not design and their debut album "Small Town" proves the point. From the minds of Seth Strickland, Otis Lande and Jonny Jyemo, along with fresh textures from Mikey B3 on Keys and Eric Benny Bloom (Lettuce) leading the brass, the album makes for a strong brew indeed.
Green Buddha is in its true element performing live, whether as a power trio, "Got B3" Quartet or full Bloom of brass monster, this band brings the heat.
"No Coast Reggae"
A fresh incarnation of style from musicians with deep roots. The members of Buddha have brought their varied musical backgrounds together with an ear towards creating a distinct new reggae sound; a sound that speaks to Colorado's vibe. The direction of this sound is deliberate and sets the band apart from other "American Reggae" bands.
Influences range widely from classics like Toots and the Stones, to the hybrids of the 90's like Fishbone, Chili Peppers, Sublime and 311, as well as contemporaries like John Browns Body, Black Seeds and Slightly Stoopid, not to mention personal & family connections to greats like the Subdudes and Aquarium Rescue Unit.
While most of the songs are written by Seth Strickland, (a surrogate child of the Subdudes), it is Otis Lande (son of jazz legend Art Lande) who leads the band on musical direction. Add in one Jyemo, a lefty world beat drummer of supernatural acumen and the resulting chemistry cannot be understated.
Purchase Tickets