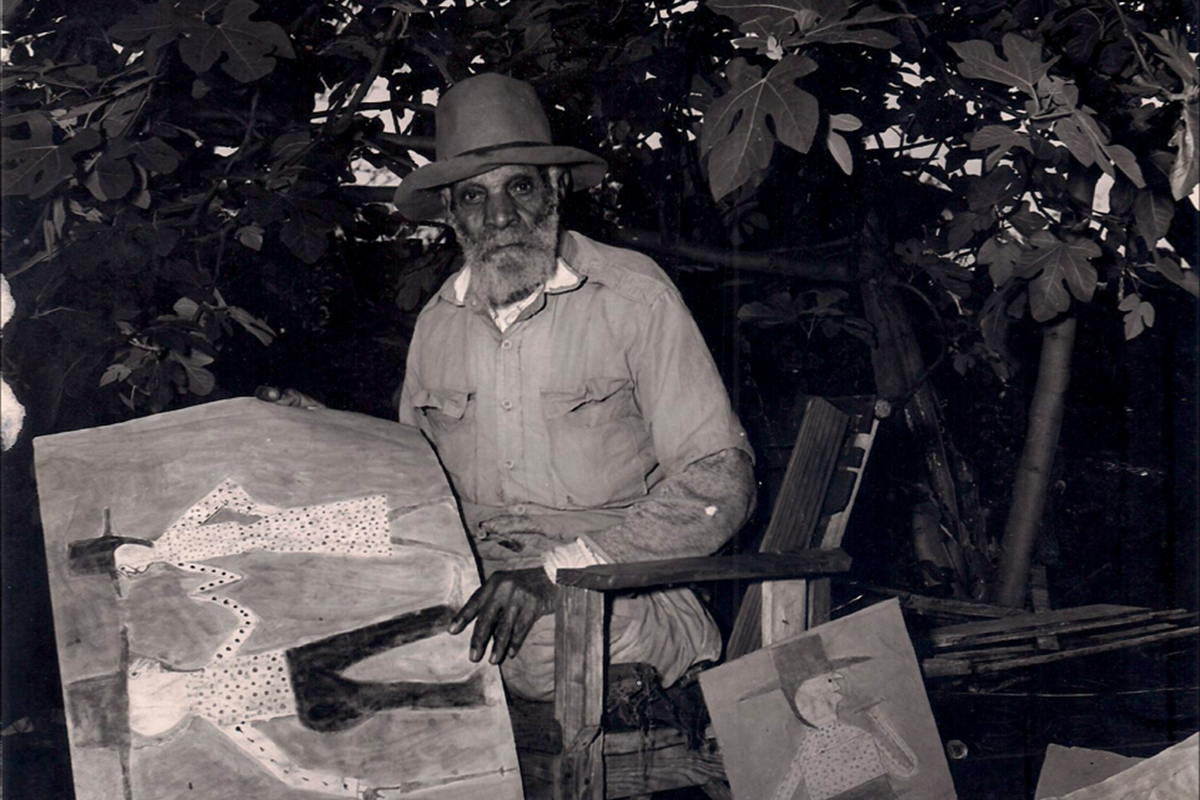 CANCELLED – Film Screening & Talk During OAH
Bill Traylor: Chasing Ghosts
/// July 11, 2019 @ 6:00 pm - 8:30 pm
In anticipation of inclement weather, the Ogden Museum will close at 5 p.m. today and the Ogden After Hours film screening for this evening has been cancelled. 
⁣⁣
In collaboration with the New Orleans Film Society, the Ogden Museum presents "Bill Traylor: Chasing Ghosts," a film exploring the life of a unique African American artist, a man with a remarkable and unlikely biography.
Prior to the screening, Leslie Umberger, Curator of Folk and Self-Taught Art, Smithsonian American Art Museum, will discuss "The Art of Bill Traylor: Interpreting a Visual History." 
Following the screening, Ogden Museum Curator of the Collection, Bradley Sumrall will moderate a Q&A with Umberger and Jeffrey Wolf, the film's director, producer and editor.
This event is free to Ogden Museum and New Orleans Film Society members.
About the Talk
In "The Art of Bill Traylor: Interpreting a Visual History," Leslie Umberger, curator of folk and self-taught art at the Smithsonian American Art Museum (SAAM) in Washington, will discuss the art and life of the artist Bill Traylor, as well as the challenges of researching and interpreting an autobiographical oeuvre recorded almost solely in pictures. Umberger organized Between Worlds: the Art of Bill Traylor for SAAM in 2018-19, and is the author of the accompanying monograph, which presents an unparalleled look at an enigmatic artist whose lifetime in Alabama bridged the final years of slavery and the dawning civil rights movement. 
/// Photograph by Albert Kraus/Collection of Tommy Giles Photographic Services
Purchase Tickets