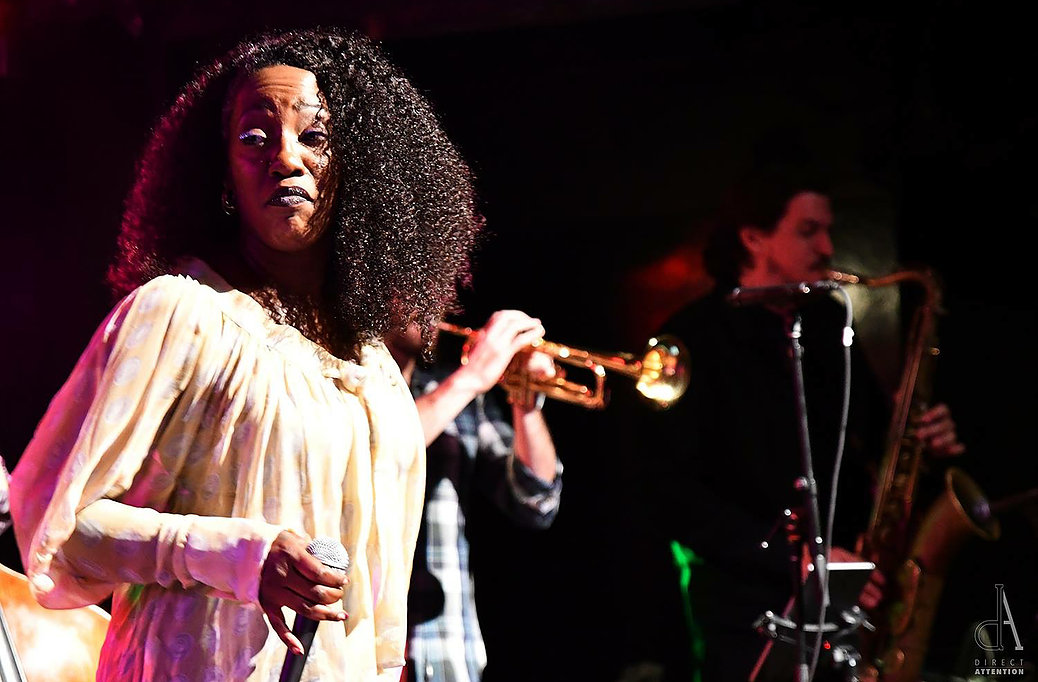 Erica Falls
at Ogden After Hours
/// May 24, 2018 @ 6:00 pm - 8:00 pm
Soul singer and songwriter Erica Falls credits her unique vintage sound to her childhood growing up in New Orleans' 9th Ward, where her parents introduced her to Roberta Flack, Aretha Franklin, Stevie Wonder, Nina Simone, Sarah Vaughn, and Whitney Houston.  Whether on stage or in the studio, she channels a sassy, soulful tone that recalls an earlier era. But Erica cautions her fans: "Vintage soul is not about bringing the listener back to a time of authentic music, it's about reminding them that it never went anywhere," she says.
Erica's debut 2011 album, "Me, Myself & Music," showcased her singing, arranging, and songwriting talent, and introduced her to a wider audience in the world of neo-soul.  In the years since, Erica has recorded and performed with icons including Grammy®-winner Allen Toussaint, Sting, No Doubt, Joe Sample, Dr. John, Jennifer Hudson, and John Fogerty, among others.  Her show-stopping performances did not go unnoticed. Offbeat Magazine nominated Erica twice for Best Female Vocalist.  In 2013, she was hand-picked by Lee Daniels to star in the lead singing role of the award-winning film "The Butler."
Currently, Erica is touring nationally with renowned New Orleans funk band Galactic, and is recording her sophomore album, "Vintage Soul." The highly-anticipated album features ten energetic, original tracks that continue to showcase her prowess as a singer, songwriter, and live performer.
"If red beans and rice could sing they'd sound like Erica Falls." – Cyril Neville
Purchase Tickets
Related Events