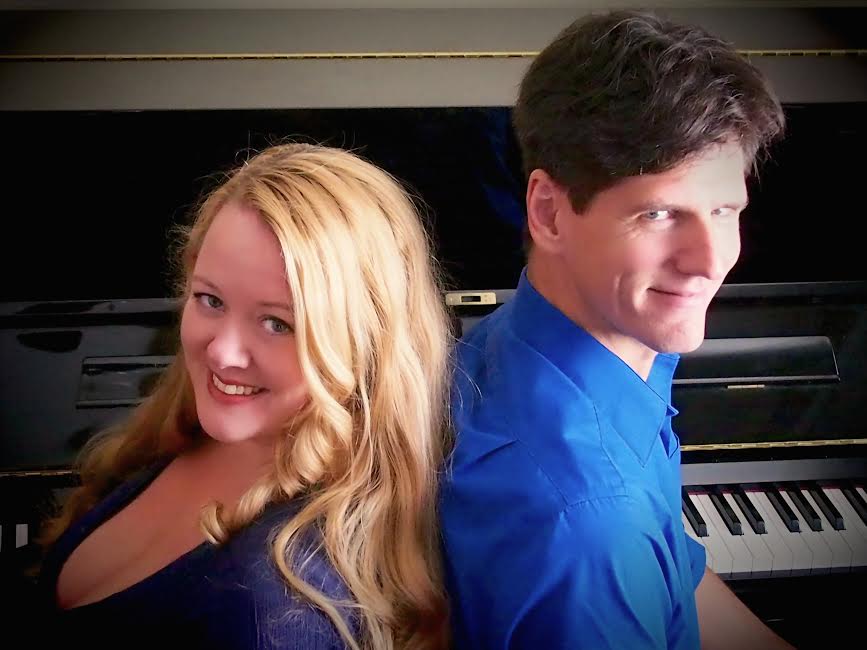 Debbie Davis and Josh Paxton
at Ogden After Hours
/// May 11, 2017 @ 6:00 pm - 8:00 pm
Introduced to each other by the legendary Leigh "Li'l Queenie" Harris, Josh and Debbie have spent the better part of 20 years exploring their shared musical interests, ranging from Duke Ellington and Jellyroll Morton to Stevie Wonder and Randy Newman. Together, Josh and Debbie have performed in Switzerland, Italy and France as well as across the U.S..  Their just released first recording as a duo, "Vices and Virtues – a live record"  was recorded live in front of an audience in New Orleans with no overdubs or second takes. The recording showcases the pair's ability to move effortlessly between moods, genres and musical eras and captures the dynamic range that has become their calling card.
The daughter of two opera singers, Debbie Davis never had a chance. She was born a singer. She made her professional singing debut at the age of two and by the second grade she was traveling with her parents, performing.  A native of New Jersey Debbie moved to New Orleans in 1997 and began making a name for herself in the local music community singing jazz and all manner of musical styles.
At five Joshua Paxton received a little yellow toy piano that he banged on for years, playing along with TV jingles and music on the radio by ear. At 11 his parents gave into his pleas for piano lessons and bought him his first piano. Josh moved from his native Ohio to New Orleans to study piano with Ellis Marsalis in the mid- 90s.By the time he earned his masters degree in Jazz Piano, he found that the city had gotten its teeth into him, so he stayed.
Tonight we'll also celebrate the opening of the Education Department's latest exhibition Breakthrough New Orleans: Art Building Community. 
Purchase Tickets