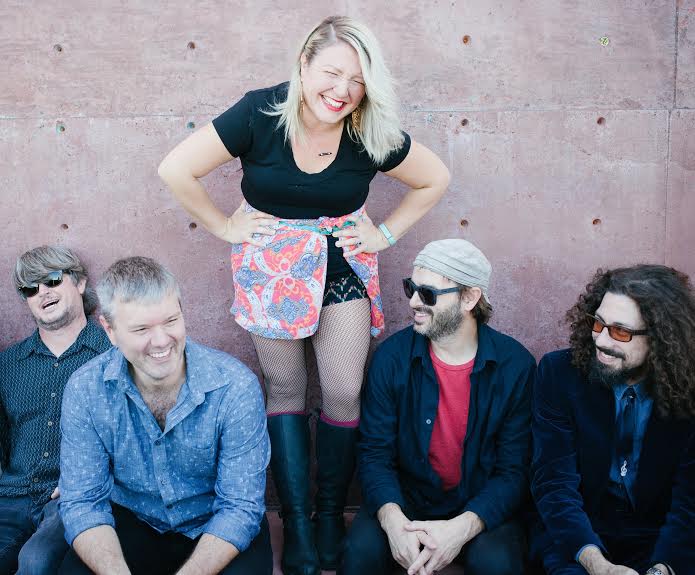 Darcy Malone and the Tangle
at Ogden After Hours
/// January 19, 2017 @ 6:00 am - 8:00 pm
Event Navigation
Darcy Malone & The Tangle began when the daughter of Dave Malone of The Radiators fame met skateboarder/guitar player Christopher Boye. The husband/wife duo wanted to create music that incorporated Darcy's background of Soul and Pop with Chris' love of Indie/Underground Rock n Roll. After adding band members Craig Toomey (vocals, bass),  Jagon Eldridge (Saxophone, Keyboards) and Billy Schell (Drums) the two musicians got the exact fresh sound they were looking for. Incorporating a "Tangle" of genres, the band go from the Funky catchy grooves of their hit "Be A Man" to the Dynamic Rock n Roll hooks of songs like "Still Life". Great songs combined with an intensely fun live performance make this band for everyone.
"Darcy Malone and the Tangle is the kind of band that not only makes you want to get up and dance, but they also do something even more important – they make you want to listen. Darcy's unique vocals and interesting harmonies create a melodic tapestry over the rocking/driving/soulful drums, bass and guitars. This is one cool band."  -Vance DeGeneres
Ogden After Hours is a weekly entertainment series featuring Southern musicians, films and more. Each OAH includes an art activity for kids in our Education Gallery, a cash-bar and our galleries are open for viewing. OAH is free for museum members and $13.50 for guests.
Purchase Tickets