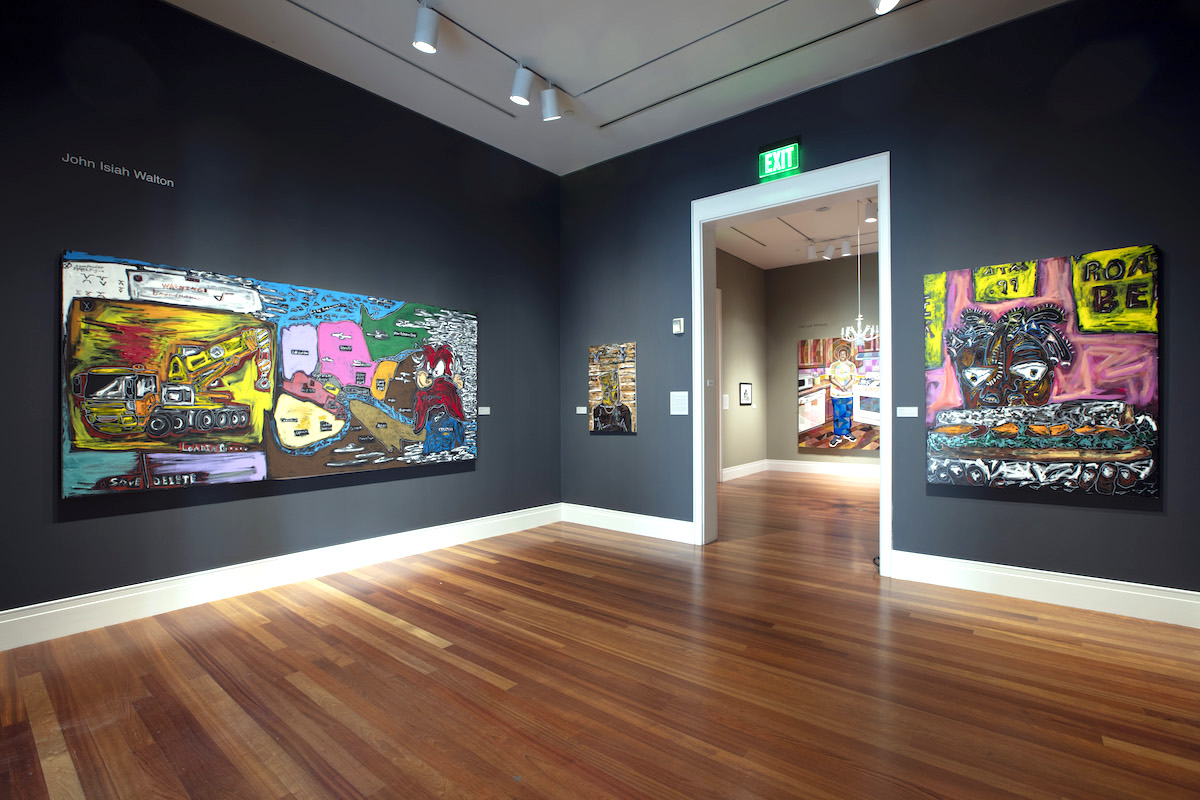 Curated Conversations
With Level Artist Collective Member John Isiah Walton
/// February 4, 2020 @ 6:00 pm - 8:00 pm
Join us for a conversation in the galleries of the Ogden Museum of Southern Art with Level Artist Collective member John Isiah Walton. This event is free and open to the public.
This event is free and open to the public.
ABOUT JOHN ISIAH WALTON
John Isiah Walton is a painter born in 1985 in New Orleans, where he continues to live and work. He attended St. Augustine High School (1999-2002) and graduated from Sarah T. Reed High School (2003). He received an associate of arts degree in 2012 from Delgado Community College, New Orleans.
Walton has been a member of Second Story Gallery (2012-13) and The Front, New Orleans (2014 – 2017). He is a founding member of Level Artist Collective (2015 – present). He has lectured about his work for the graduate program at UNC, Chapel Hill (2014). His work is held in the permanent collection of the New Orleans Museum of Art. In 2019, he was included in the Atlanta Biennial at Atlanta Contemporary, and he was also the subject of a solo exhibition, Humidity, at the Ohr-O'Keefe Museum of Art in Biloxi, Mississippi.
The paintings of John Isiah Walton are executed with expressive and frenetic brush strokes, creating surfaces filled with an energy and motion that seems to pulsate with the rhythms of contemporary New Orleans music and dance. While building upon the work of the Neo-Expressionists, his narratives, mark-making and visual aesthetic also reference contemporary urban street art and Social Expressionism. In his most recent paintings – included in the Level Artist Collective exhibition currently on view at the Ogden Museum – Walton explores issues of race, identity, popular culture and current events with both informed understanding and irreverent wit.