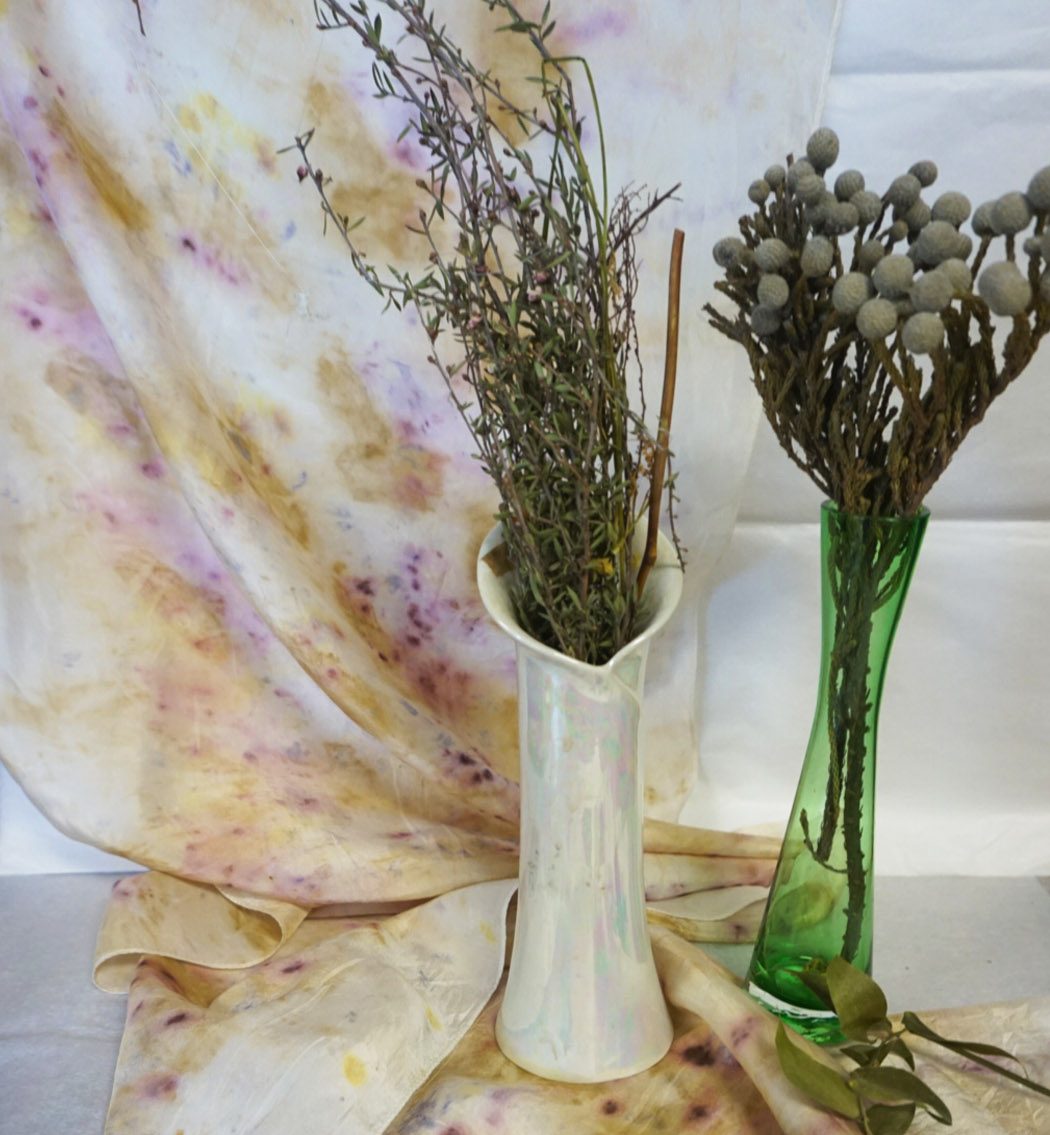 Craft Happy Hour
Natural Dyeing with Lil Bits Cloth
/// April 12 @ 6:00 pm - 8:00 pm
Join Eliza Wapner in a class on bundle dyeing with natural materials. In this class, students will explore bundle dyeing-  a unique dye method in which pigment from plants is transferred to fabric using a steaming method. Participants will have the opportunity to dye a bandana using natural pigments, powders, and raw material local to New Olreans ecology. Pre-treated materials will be provided. This class will cover introduction natural dye material as well as using foraged material to dye. Please feel free to bring different flower petals, leaves, or berries you would like to use.
$30 members / $35 non-members
Questions? Contact store@ogdenmuseum.org
REGISTER
About Eliza Wapner
Eliza Wapner is an artist and educator living in New Orleans. She runs Lil Bits Cloth, a naturally dyed goods small business. You can also find her teaching art at Langston Hughes Academy and natural dye at the Material Institute. In her own practice, she explores time through natural dyes and is always obsessively quilting.