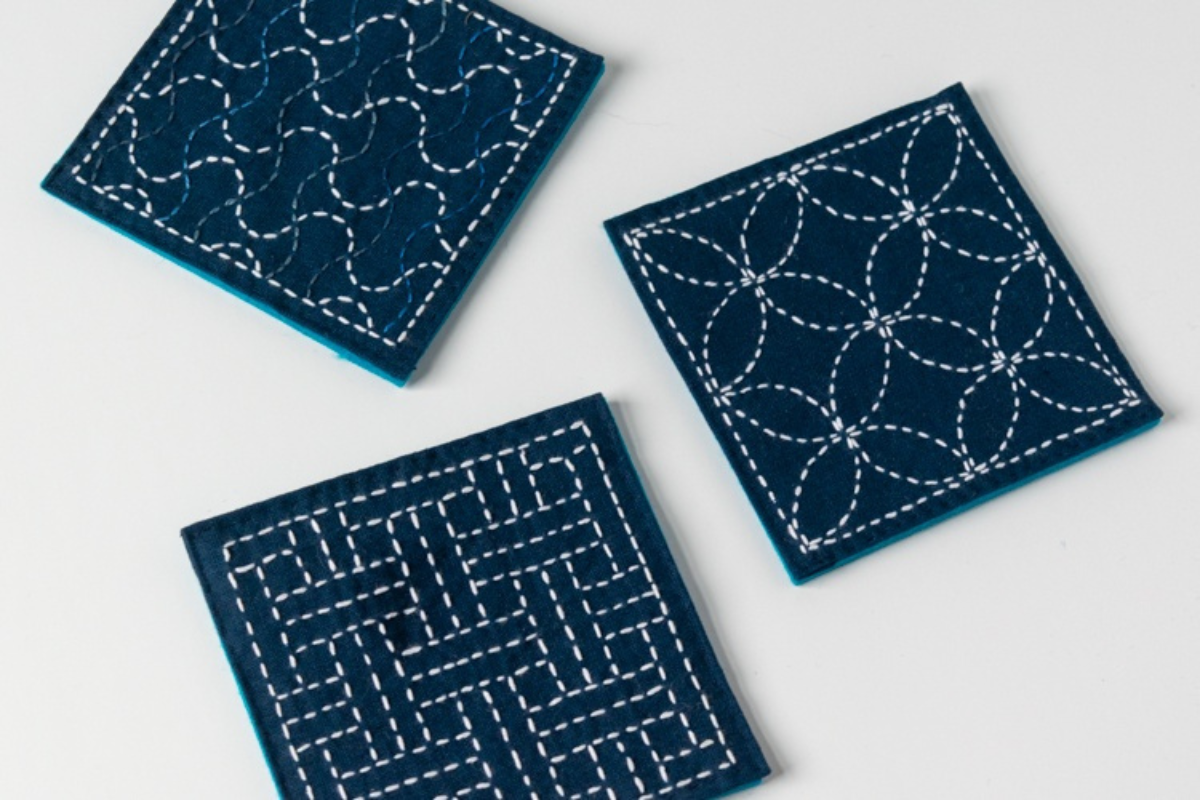 Craft Happy Hour
Sashiko Coasters with Lizz Freeman
/// October 5, 2022 @ 6:00 pm - 8:00 pm
Learn sashiko hand mending techniques with RicRACK's Lizz Freeman! Participants will make a set of unique cotton felt coasters by using the sashiko method.
Sashiko (literally translated 'little stabs') is a type of traditional Japanese embroidery or stitching originally used to mend clothes, but has become a distinctive decorative design. Historically, relatively cheaper white cotton thread was used on durable materials such as indigo-dyed blue cloth, and from that utilitarian space sashiko's distinctive appearance of white-on-blue embroidery was born.
$30 member / $35 non-member
Register
All materials provided.