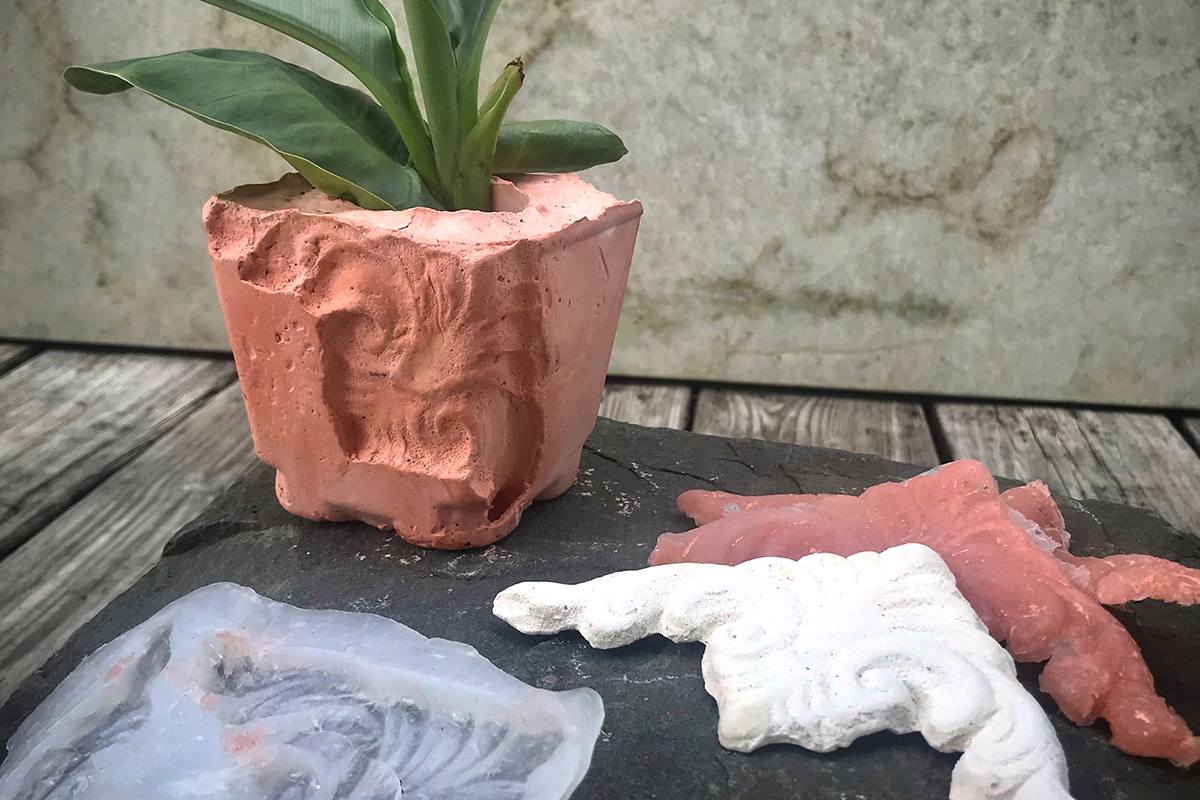 Craft Happy Hour
Silicone Mold and Plaster Casting with Carlie Trosclair
/// November 5, 2019 @ 6:00 pm - 8:00 pm
Event Navigation
Join us for an evening with Carlie Trosclair, one of the artists selected to participate in the 2019 edition of the Ogden Museum of Southern Art's
Louisiana Contemporary 
exhibition, presented by The Helis Foundation.
In this workshop you will learn a combination of basic mold making techniques to design your own decorative planter. We will use silicone to create molds of imagery, textures and patterns. The silicone embellishments will be added into the planter mold and cast in plaster, creating unique counter-relief designs.
After the workshop, use your re-usable silicone molds to experiment casting other materials such as wax, resin and concrete.
Please bring 2 – 3 items to cast. Objects should be no more than 3-4 inches on its longest edge, between 1/4 – 1/2 inch thickness, ideally with one flat side. Examples of items: wrench, wishbone, small spoon, screw, medallion etc.
$25 members; $30 non-members