Artist Workshop
Watercolor Still Life with Diego Larguia
/// December 2 @ 10:00 am - 1:00 pm
Event Navigation
Explore watercoloring painting with New Orleans based artist Diego Larguia.
Inspired by a selection of still lifes from Ogden Museum's permanent collection, the day will began with a brief discussion of the still life works of art featured in the current exhibition, Knowing Who We Are: A 20th Anniversary Exhibition. Following the discussion, Diego Larguia will then demonstrate drawing and watercolor techniques needed to execute a still life painting. For the remainder of the workshop, participants will produce their own watercolor still life using a piece from the collection as inspiration.
All workshops are conducted in a friendly and welcoming environment. All materials are provided and all levels are welcomed.
$45 member/ $50 non-member
Register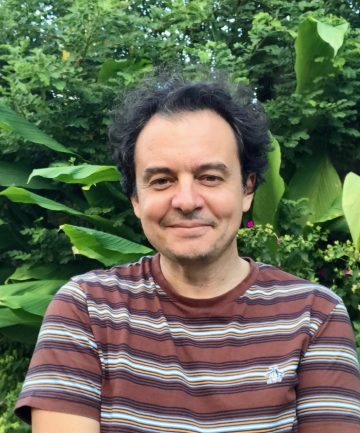 About Diego Larguia
Diego Larguia is a New Orleans based artist and teacher. Working both in watercolor and oils, his representational work extends to still life, figure, portrait and landscape. He has been painting for over 30 years, showing his work in galleries and museums across the south. He studied at the New Orleans Academy of Fine Arts and has taught at this same institution for 20 plus years. Larguia's work has been featured in various publications including the magazine, "American Artist." His next exhibition of work will be on view starting November 2023 at Gallery 600 Julia in New Orleans.
/// Event Image: Alberta Kinsey, Still Life with Yellow Flower (detail), C. 1935, Oil on board, 20 x 16 inches, Roger Houston Ogden Collection
Related Events