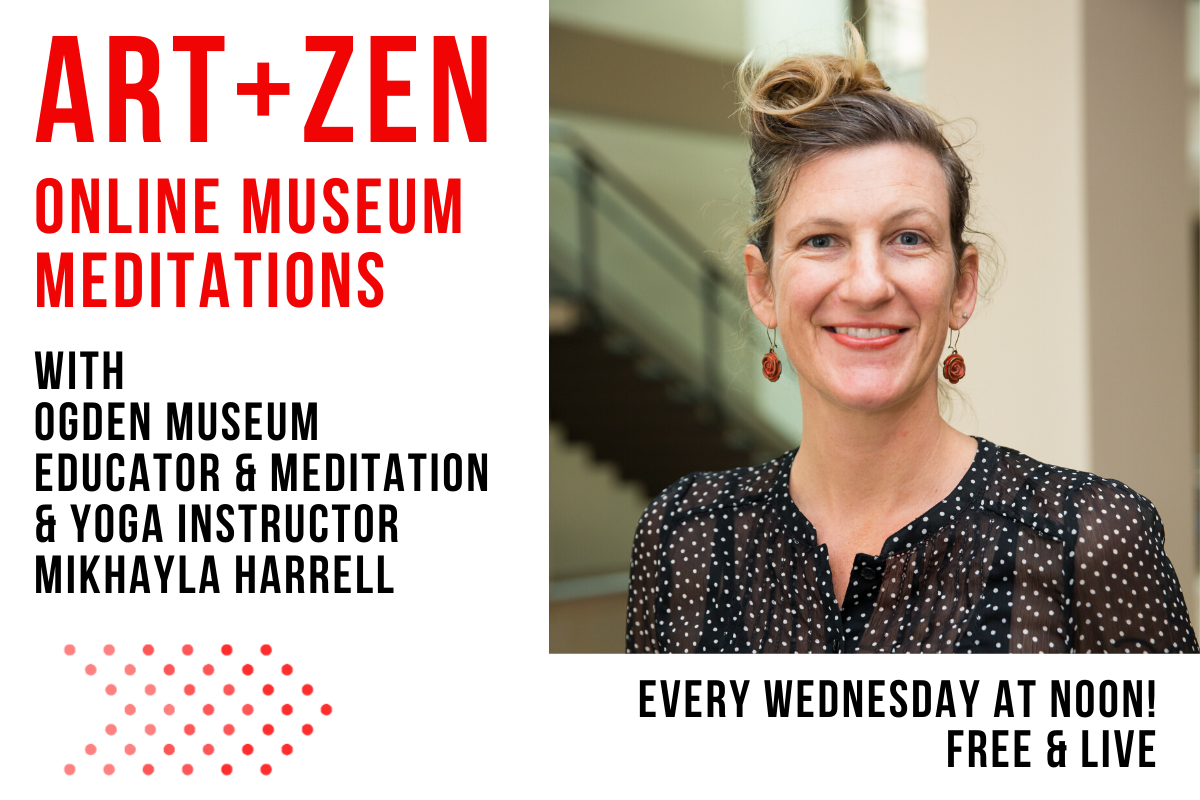 Live Art + Zen
Online Museum Meditations
/// April 1, 2020 @ 12:00 pm - 12:30 pm
Experience the art of the American South with the O from home!
Every Wednesday at noon, join us for a LIVE seated mindfulness meditation inspired by a work of Southern art. This week we'll take a look at the work of Eugene Martin, an artist featured in What Music is Within.
This online meditation program is led by Ogden Museum Educator and yoga and meditation instructor, Mikhayla Harrell!
All experience levels welcome. Join us for 30 minutes of Art + Zen!
New to Zoom?
You do not have to have a Zoom account to attend a Zoom meeting. If you have never participated in a Zoom meeting, you will be prompted to download the software after clicking the meeting link. You may also wish to create an account, but it is not required to participate in a Zoom meeting. Please make sure to click the link to install the software a few minutes before the webinar is scheduled to begin to allow time for installation.
Participate
Related Events