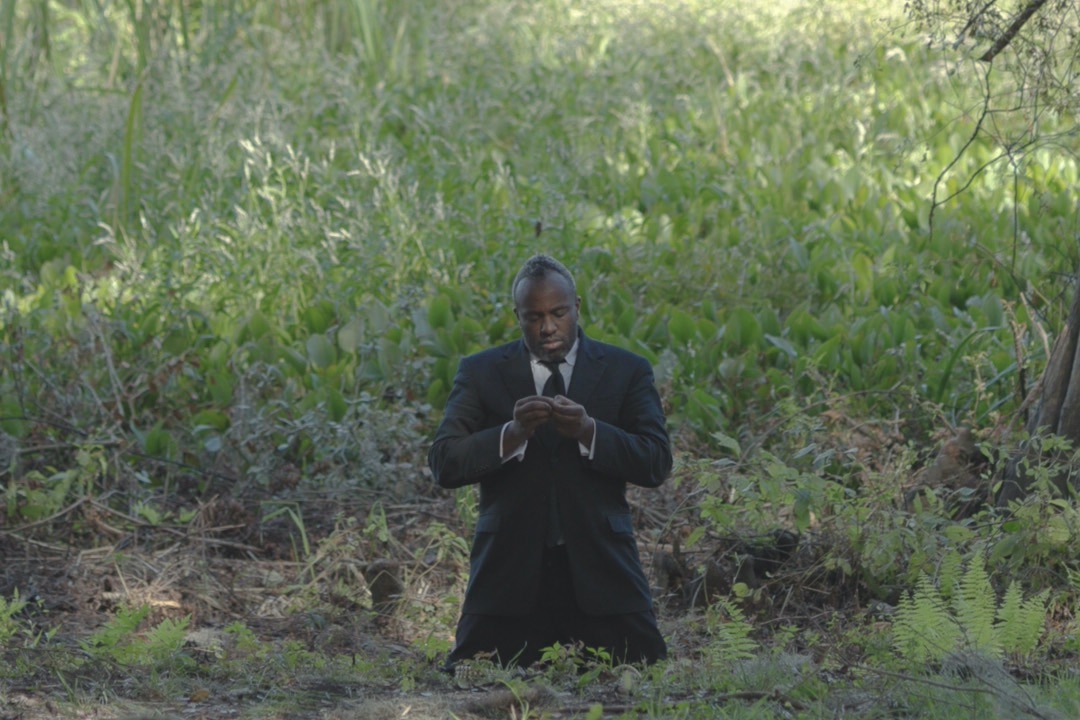 Art + Zen
Online Meditation Series
/// April 22, 2021 @ 12:00 pm - 12:30 pm
Every fourth Thursday at noon, join us for a LIVE monthly contemplation practice inspired by a work of Southern art. This online contemplation practice is led by Ogden Museum Educator and yoga and meditation instructor, Mikhayla Harrell. All experience levels welcome. Registration required.
Registration is FREE, but if you are able, please consider a donation of $5 to help us continue to present creative arts programming inspired by Southern art and artists.
A separate registration is required for each program. Before the program begins, registrants will receive a link to join the workshop via Zoom. Registration closes 30 minutes before the program begins.
Register
This week, we'll look Still from Portrait, number 1 man (day clean ta sun down) by Sheldon Scott. Sheldon Scott uses his own body to create a portrait of his ancestors, enslaved people from the Gullah/Geechee region of the Southeastern U.S. The 12 hour and 20 minute film documents an endurance performance by the artist, in which he processes rice grains individually with his hands. During this session of Art and Zen we will contemplate the still and the moving images from this piece and sit with our own understanding of reverence to our ancestors and the land.