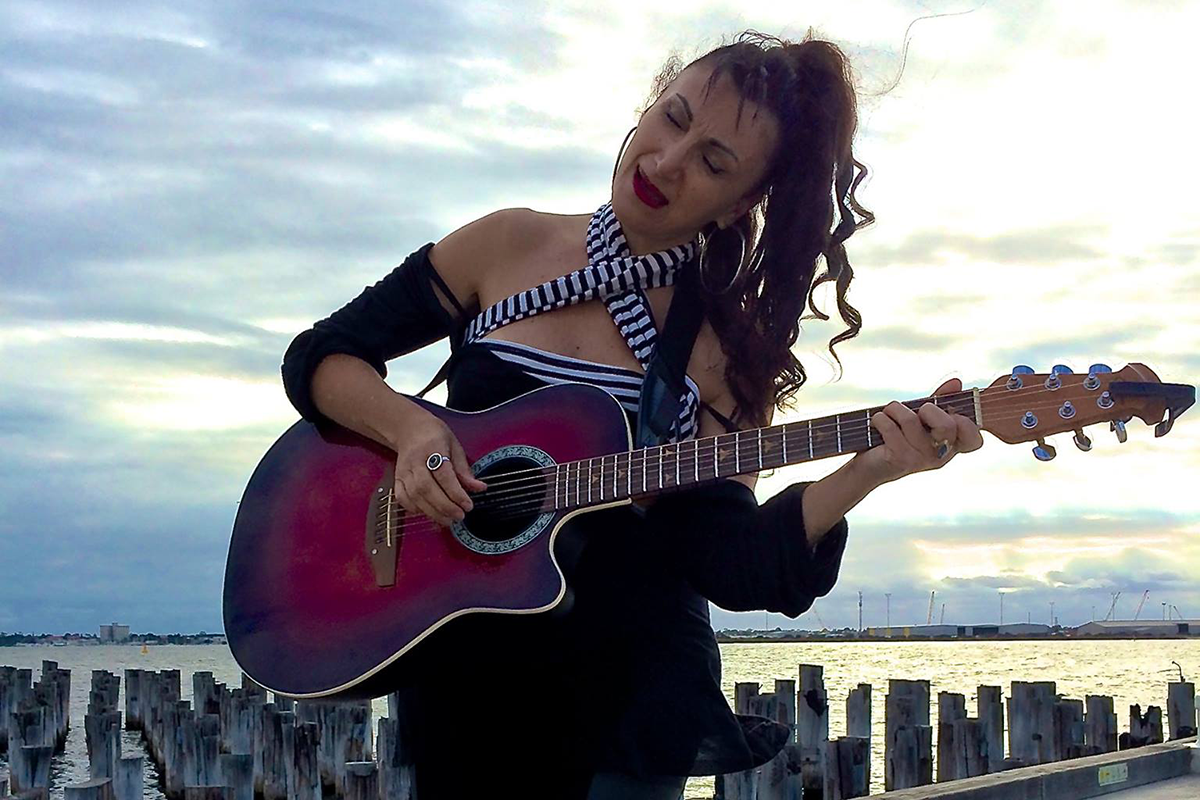 Anthea-Jewels Sidiropoulos
at Ogden After Hours
/// May 23, 2019 @ 6:00 pm - 8:00 pm
Diverse and dynamic vocalist and performer Anthea (a.k.a. Jewels) Sidiropoulos has enjoyed a music career spanning over 15 years as an indie-artist. She has covered everything from originals to covers in blues, funk, rock, soul and in the likes of Janis Joplin, Tina Turner, Aretha Franklin, the Greek blues (Rembetika), the Greek love songs (Kantathes) and the 60s and 70s 'new wave' and 'entekno' art music of Greece.
Anthea has produced four CDs and has appeared on many others. Aside from the genres previously mentioned, two of the CDs she released were of Meditation and relaxation content.
A vocalist for numerous bands, Anthea has collaborated with many significant figures and composers in the music industry and received extensive vocal training from the more reputable institutions and vocalists in Australia, including Bettine McCorn at Melba Conservatorium of Music and composing and arranging with Joe Paparone at Eastern Hill Conservatorium.
Anthea's diversely colorful musical past has prepared her to present her future performances of her own songs, interspersed with contemporary and traditional Greek folk-art pieces, some of which can be found on her CD, "Full Circle."
Purchase Tickets