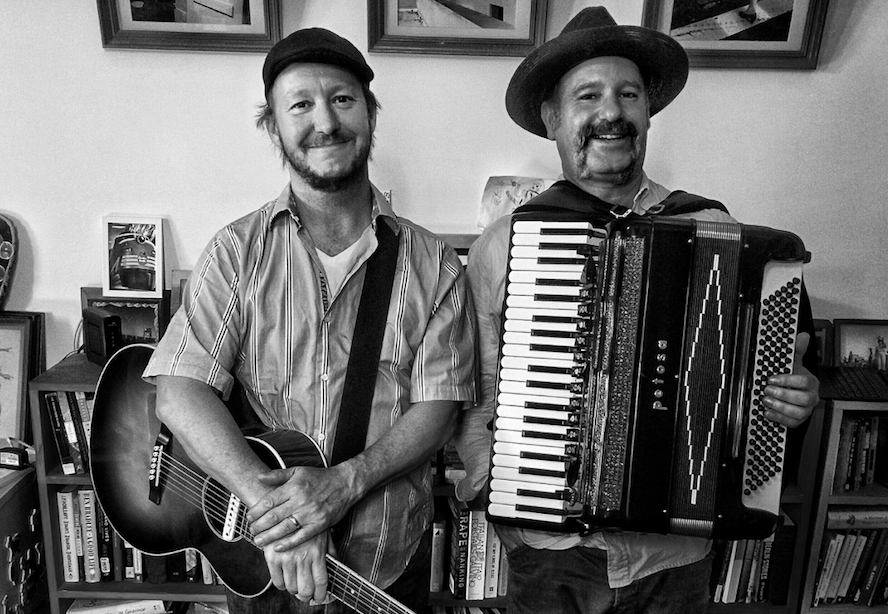 Alex McMurray & Glenn Hartman are Kings of the Small Time
at Ogden After Hours
/// June 14, 2018 @ 6:00 pm - 8:00 pm
Together Alex McMurray and Glenn Hartman are the Kings of the Small Time singing some of Alex's tunes, some covers, some accordion instrumentals and probably a few good stories along the way.
If Alex McMurray's songwriting seems a big dour at times, that is totally intentional. "Like Blanch DuBois in Streetcar," he says, "I find sorrow to be quite a beautiful emotion. Loneliness can be nice." And he'd know. A New Orleans fixture since the 1980's, he is often compared to Tom Waits; they both have whiskey-throated voices and share a curious ability to find inspiration in the degenerate, not to mention an obsession with the Ninth Ward of New Orleans. Alex's band include Royal Fingerbowl, The Write Brothers, The Valparaiso Men's Chorus, 007, Tine Men and others.
A native of California, Glenn Hartman moved to New Orleans at the age of 18 to study and play music. He spent the next 25 years touring clubs and festivals, and becoming an internationally acclaimed accordion player. He has played almost every major festival and club in the US, and many abroad including Bonnaroo, Bumbershoot, Edinburgh Fringe Fest, Outside Lands, the Hollywood Bowl and the Horde Tour. One of his bands, the New Orleans Klezmer All Stars, has played at 25 New Orleans Jazz and Heritage Festivals.
Purchase Tickets