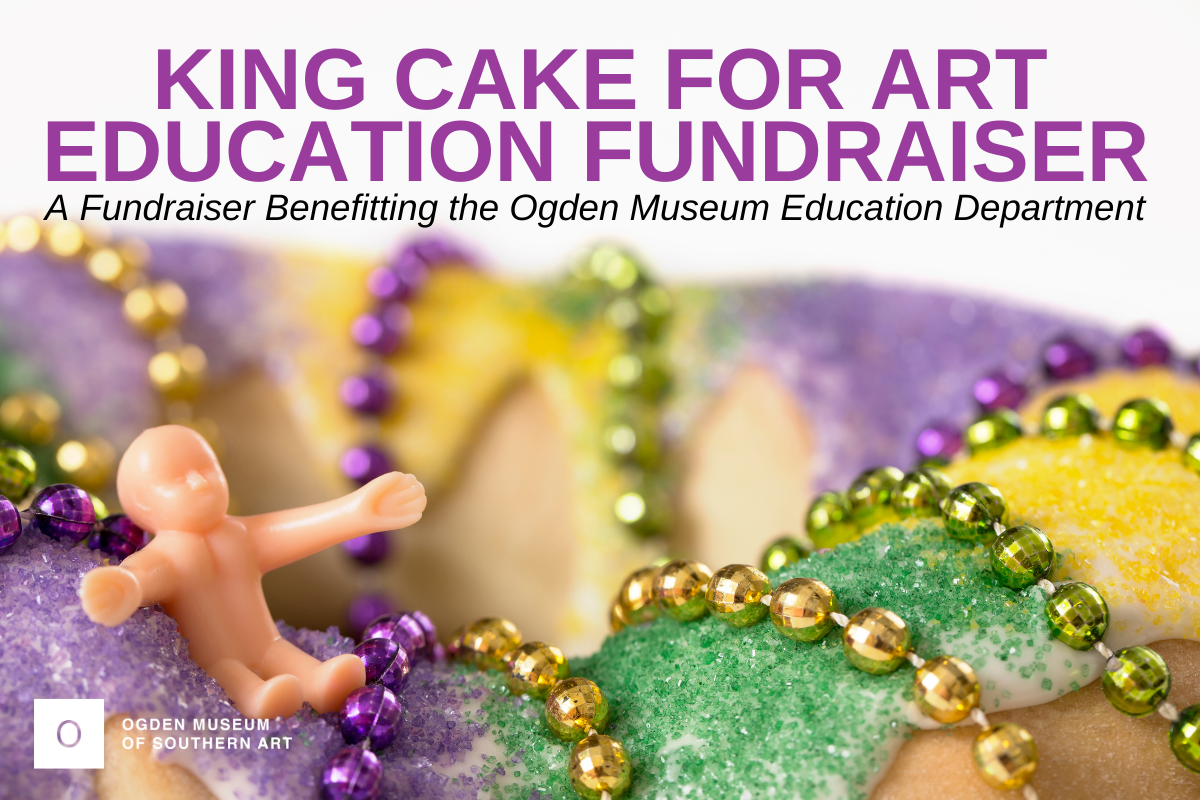 King Cake for Art Education Fundraiser
Benefitting the Ogden Museum Education Department
Ogden Museum's annual King Cake Walk event is taking on a new format! This year you can taste King Cakes from the comfort of your own home while supporting the Ogden Museum Education Department and local bakeries!
When you donate $10 to the King Cake for Art Education Fundraiser supporting Ogden Museum's Education Department and educational programming, you will receive a voucher for 20% off of your King Cake purchases at Beth Biundo Sweets, Bittersweet Confections, Breads on Oak, Bywater Bakery, Compagnon Bakery and Sucré!
Vouchers are available and valid from Tuesday, January 26 through Tuesday, February 16. Please limit voucher use to one transaction per bakery.
PURCHASE VOUCHER
RAFFLE
Purchasing a raffle ticket is another way to support the Ogden Museum Education Department!  We will draw names once per week until Mardi Gras starting the week of Feb. 1! Prizes include a Museum Store gift bag, two Family Memberships (two separate drawings; transferrable) and a 2-hour virtual Mardi Gras decoration workshop for up to 10 people using papier-mâché techniques (supplies not included)!
Raffle tickets are $5 each and can be purchased through our new text to give feature by texting KINGCAKEWALK to 44-321.
MASK-MAKING WORKSHOP
To celebrate Mardi Gras season, Ogden Museum is also hosting an online leather mask-making workshop. You can learn more and sign-up for this workshop here.
Have questions about this fundraiser? Contact development@ogdenmuseum.org.